StaffRelay's Personnel Replacement fully automates the process of replacing an absent worker with another who possesses the same skillset. The order of events would occur something like this:
An employee uses the Employee Absence Notification system to register an absence.
Personnel Replacement automatically determines a list of suitable replacement staff.
The system automatically contacts the most appropriate employee or contractor from the list and provides information about the shift and location.
The selected employee may then accept the shift, or indicate why they cannot accept it.
Administrators and supervisors using the Personnel Replacement system can verify and change absence information, review voice messages from the absence, and access full reporting and export procedures, which allows absence information to be shared with other software products
Upon receiving an absence notification, Personnel Replacement will automatically:
update the Absence Database to reflect the employee's absence
call the most suitable set of replacement or contract workers in preferential order (based on your business rules)
record the replacement information in the Absence Database
provide manual override through our on-demand secure portal for authorization of over-time
provide on-demand reports for tracking of paid leave accruals
Personnel Replacement because your business doesn't stop when an employee is off
Personnel Replacement is a fully automated system that takes care of locating and contacting suitable personnel for an open shift. It's easy to use and it's as accessible as the nearest telephone.
Unlike other solutions, Personnel Replacement can provide both an integrated live call center and an automated approach to locate replacement personnel.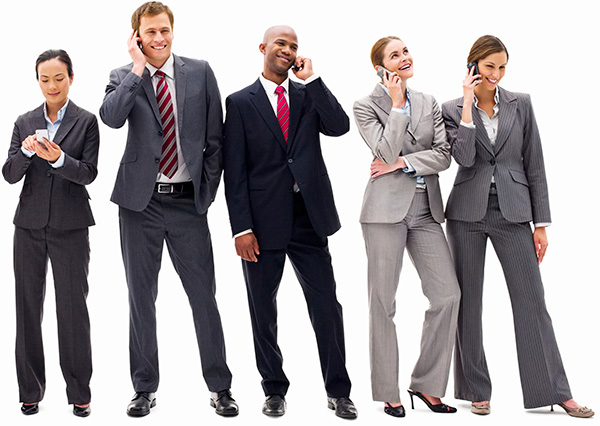 How does it work?
Personnel Replacement automatically determines candidates according to several indicators, including: skill, preference (company and department levels), labour or union rules, schedule, history, and location. The system will assign a preferred order by weighing the preferences to derive a list of the most suitable candidates.
In cases where there is a favorite candidate, and a message is left for them, time will be afforded so that the candidate may respond to accept the shift or short-term contract. As the shift's start time nears, additional candidates will be called until the contract is accepted.
Interested in Our Solutions? Contact Us.
Why Use Personnel Replacement?
One-Number Approach
Our Employee Absence Notification line is based on a one-number approach. By deploying a one-number approach, we are able to capture every absence affecting our clients' organization and remove any confusion for employees.
Fully Customizable
We provide unique innovative solutions that can be customized to fit your business environment.
Complete Telephony, Web and Live Call Center Automation
Personnel Replacement provides an integrated approach to handling absence calls using our automated telephony interface, our live call center and our on-demand secure web portal to ensure a critical position is filled with minimal intervention from managers.
Data Integration for Instant Notifications
Using the data provided by our clients through secure transmission, Personnel Replacement will match the employee's ID, job, location and site to the corresponding manager, department, and supervisor for real-time Personnel Replacement notifications.
Advanced Security
Our servers are kept in advanced, secure hosting facilities. Access to our servers is secure and encrypted to prevent unauthorized access.
We also maintain all application and employee data in Canada.
Hosted or On-Premise, You Choose
Personnel Replacement can be deployed on a hosted model or on-premise. Tell us your preference.